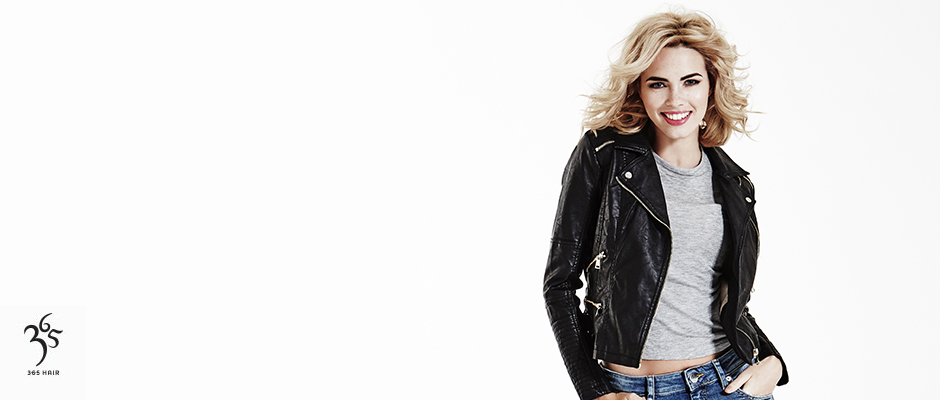 Our Team
Meet the expert hair designer team of Cloud Nine
Are you tired of having the same old hair cut? Experience the difference the Cloud Nine team can offer! Our hair stylists are highly trained and can help you with styles that will transform the way you look.
Your local hair designer team
Are you ready to look new and rejuvenated? Visit us today and browse through our price guide and latest offers!
Get to know about our stylists before you drop in to our salon
---
Whitstable Team
Jax
Jax has been with us since we opened our Whitstable salon. She has a creative mind and enjoys a challenge. She specializes in colour, and her extensive knowledge and skill produce great results. Jax has a friendly chatty personality but doesn't let a good conversation slow her down.
Amber
Amber is the rising star of our Whitstable team and now holds advanced level hairdressing qualifications. She has a passion for hair and fashion and this is seen both in how she chooses to dress, her own hair and in her hairdressing work. Amber is a friendly and calm person and to this she adds a very professional approach to her clients .
Jess
Jess trained with us and is now a qualified hairdresser. Jess is now working towards her advanced level hairdressing qualification. She is a happy and eager team member who is dedicated to delivering the highest quality service to our clients. Jess is always willing to do whatever is needed to help others.
Sharan
Sharan has a strong history in styling for men in addition to her extensive knowledge of all aspects of hairdressing for women. She has been with the company from the start and leads her team with enthusiasm and skill whilst delivering expert results for her clients.
Laura
Laura trained with us and has risen to become one of our top stylists. She comes from a hairdressing family. Laura is passionate and has exceptional patience. She has a calm, happy personality and thoroughly enjoys working for Cloud Nine.
Jade
Jade is currently on maternity leave. Jade started as a helper when she was still at school & subsequently trained with us & is now one of our senior stylists. Jade's gentle and friendly personality coupled with her excellent skills will ensure very happy clients.
Chelsea
Chelsea is currently on maternity leave. Chelsea trained with us and has achieved her NVQ 2 in hairdressing. Chelsea is calm and very well mannered and helps ensures that the salon delivers the right experience for our clients.
Grace
Grace joined us as a new trainee in the Summer of 2017. Grace will be one of the first wave of future hairdressers to be trained with the new higher level 'Trail Blazer' apprenticeship scheme. Grace feels that she now has her 'dream job'. Grace is an asset to our professional team.
---
Sittingbourne Team
Claire
Claire has been a qualified hairdresser for twelve years and has been working with us for several of those years. Claire is the salon manager.
She has a very happy personality and always puts others before herself. Claire has brought enthusiasm and enjoyment to our salon. Claire looks forward to seeing you soon
Amy
Amy joined us in 2011 and is now an experienced hair stylist with a growing clientele. Amy sets high standards for herself and is an asset to the salon. She has a very bubbly personality and loves to work with her clients and her team.
mel
Mel trained with us and has progressed to become a senior stylist. Her considerable experience as a hairdresser and her attention to detail means that she delivers exceptional service to her clients.Mel has a sunny, caring personality and always sets the highest standards for herself . Mel helps oversee the quality of our salon's client service.
Kiara
Kiara is the most recent addition to our Sittingbourne team. Kiara holds advanced level hairdressing qualifications and continues to seek out ways to develop her career. Kiara has a happy and friendly personality and she is clearly popular with both her clients and her team members.
Victoria
Victoria joined us in the Summer of 2017. Victoria will be one of the first wave offuture hairdressers to be trained with the new higher level 'Trail Blazer' apprenticeship scheme. Victoria is always smiling, helpful and excited about her future.
---
To book an appointment, call
© 2018 Copyright Cloud Nine